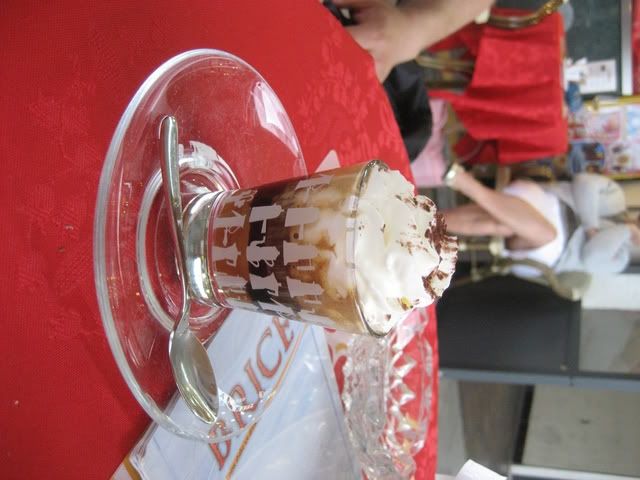 I figure it is necessary to, at some point, post a picture of a coffee from an Italian cafe. I just have to.
Safety tip for Americans who don't know anything about coffee (like me): Do not ever order an "iced" latte macchiato.
Yes, this is a menu item at Starbucks. No, it does not exist in real life.
Apparently, as one barrista explained to me, it is not possible to ice an authentic macchiato. She went in to some of the coffee physics at the time, but the bottom line is, you can't do it.